Managed IT Services in Orem, UT
Orem businesses need cutting-edge IT services and solutions to stay on top. Learn how Galaxy IT helps Utah businesses like yours succeed through better technology!
Get An Assessment
IT Services in Orem
Orem is a great place for businesses to set up shop. With more than 4,000 businesses in the city, there is a wide variety of options for companies of all sizes and industries.
No business can function without IT services. This is especially true for businesses in the technology sector, but it's also true for any business in Utah that wants to stay competitive in today's marketplace. That's why it's so essential for businesses in Orem to find a reliable IT services provider like Galaxy IT that can meet their needs.
Call Today: (801) 999-0934
83% of Small Businesses surveyed currently work with an MSP.
76% of businesses report they lack the skills in-house to deal with security issues.
Why Orem Businesses Need Quality IT Services
There are many reasons why businesses in Orem need the help of an experienced IT company like Galaxy IT. Here are some of the most important ones:
Reliability: When you outsource your IT services, you can rely on them to be available 24/7. This is critical for businesses that need to stay connected and productive at all times.
Expertise: Galaxy IT has the expertise and experience to provide your business with the best possible IT services. We know what it takes to keep your business running smoothly and efficiently.
Cost-Effectiveness: By choosing Galaxy IT as your Orem IT provider, you'll be able to save money on staffing and equipment costs. We can provide you with everything you need to take your Utah business to the next level.
Common Reasons to OuTsource IT Support in Utah
Galaxy IT can provide businesses in Orem with a variety of IT services, including managed IT services, remote support, and onsite IT support. We have the experience and expertise to provide your business in Utah with the best possible IT services.
Managed IT
Galaxy IT offers managed IT services to businesses in Orem. Our managed IT services include everything from network security to help desk support. In addition, we can provide you with a customized solution that meets your specific needs.
Remorte IT Support
Galaxy IT's remote support services provide businesses with the help they need for day-to-day issues. Our Orem technicians can quickly identify and resolve common problems before they become significant issues.
Onsite IT Support
When you need help with hardware or software installations, repairs, or upgrades, Galaxy IT's onsite IT services can get your business out of any technological jam. We'll send one of our experienced technicians to your Orem office to ensure that everything is working properly.
Galaxy IT is the Best Fit for Your orem Business: Here's Why
Galaxy IT's managed services can help Orem businesses in a number of ways. Here are some examples of how managed IT services from Galaxy IT can benefit your business:
Proactive Support
Increase system uptime and productivity by using our proactive monitoring and alerting service. As your Orem IT company, we'll let you know immediately if we notice any issues with your servers, antivirus, or other systems. This allows us to diagnose and fix problems before they become big issues quickly.
Enhanced Security
With diligent monitoring and proactive identification of security threats, we can help you stay protected from viruses, hackers, and other security issues. This will give you peace of mind knowing that your sensitive information is safe with us.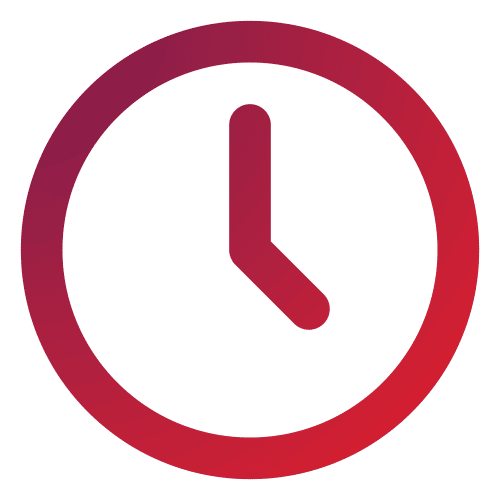 Reduced Downtime
Galaxy IT's managed IT services can ensure that your IT infrastructure is reliable and available. We can proactively monitor your systems to make sure they function as expected. If a problem does occur, we can quickly diagnose it and fix it before downtime occurs.
Your Orem Business Deserves Reliable IT Services
Orem businesses can benefit from using Galaxy IT's managed services, remote support, and onsite support. We have the experience and expertise to keep your business running smoothly and efficiently.
With the help of Galaxy IT, you won't have to worry about system downtime slowing down your productivity. Contact us today.
Contact Us
Key Benefits of a Dedicated IT Support Team
Save Time and Money!
You can save time and money by outsourcing Galaxy IT. With our Managed IT services, less time can be spent waiting on IT support, leaving you with more hours to dedicate to growing your business in Orem.
Gain a Competitive Edge
Competitors likely have 24/7 managed IT services. So should you. More than half of small to medium-sized businesses currently use a Managed IT service provider. With our help, your business's infrastructure will be more robust against your largest competitors.
Fewer Risks & Stress-free
When scaling your Utah business, it's easy to feel overwhelmed. Reduce your stress by turning to Galaxy IT. We'll design, implement, and continuously update your security policies, test backups, and guarantee operational systems, guiding your toughest challenges.
Proactive Maintenance
No business should have to wait for repairs or failures of any nature, non-responsive devices, or connection problems.
Read More
As the go-to IT support company of Orem, we'll troubleshoot your systems and network to reboot you online, so you're less frustrated and more focused on constructing your business.
The same rules should apply: if your customers won't wait, then why should you? Minor problems could grow, affecting employee productivity and business profitability. Maintain your status through your system's stability by allowing our skilled IT experts to assist you.
Cyber Security
Cyberattacks happen to smaller businesses because they are often less equipped due to lesser IT budgets and fewer resources, increasing the risk of undetected data theft and delaying the recovery of a hacker's infiltration to your network.
Read More
As a result, your business can suffer substantial downtime and countless monetary loss.
Prevention with Galaxy IT in planning, implementing, auditing, monitoring, and managing IT infrastructure protection. With a strong repellent against cyberattacks and hackers, including round-the-clock monitoring to detect real-time suspicious behavior before data theft could occur.
Disaster Recovery
The engine of a business's architecture and network is its server. Galaxy IT's monitoring ensures examination and results by our Orem IT support specialists to identify root problems.
Read More
Continuous updates with the most current releases (as needed) for application dependencies are carefully upgraded through version control. We will work with you to provide the best possible upgrade and security for your device.
100% Utah IT Support
We are one of the very few Managed IT providers that can say all of our technicians live, work, and breathe in Utah. Nothing is outsourced to another country.
With a proactive, personable, Onsite, or Remote IT support approach to all the IT systems, we work with you to prevent IT issues before they happen.